10.2.12
Scoop Brancisco Shows Some Stuff on Top of Mt. Fuji

Scoop Brancisco showed some stuff on top of Mt. Fuji.

"It was quite an experience," Mr. Brancisco recalls, "all I can say is ...I will never want to go back to that mountain again. I cannot beat nature. They are invinsible. Oh yes, they are."

Mr. Brancisco would like to thank everyone who had helped him organize the show.

"The highest point in Japan was just an illusion. It was dream-like...yes, it was just a dream. When I got back on my feet, I realised that I broke my back...as well as my heart."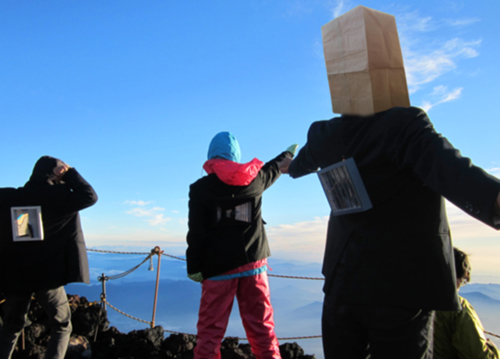 8.4.12
Scoop Brancisco Shows Some Stuff at eitoeiko

Scoop Brancisco is showing some of his new stuff at eitoeiko. YEAH!

The title of exhibition is "Fly Me From the Moon" and the exhibition dates will be from July 14 to August 4 (until today). YEAH! YEAH!
eitoeiko is a sophisticated gallery in Kagurazaka, Tokyo.

"I do not care if you reside near, far, way far, in a different planet, different dimension or whatever...I will sincerely be waiting for your visit." Mr.Brancisco says.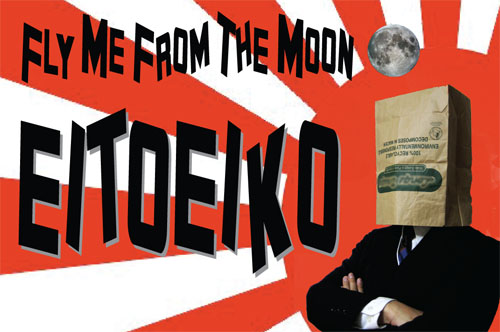 7.29.12
Scoop Brancisco's Shows Some Stuff at Documenta

It may be questionable to define it as 'news' by now, but Scoop Brancisco has showed his works at Documenta. YEAH!
Documenta is an internationally renowned art festival that is held once every five years in Kassel, Germany.
Please click hereto read the detail story of the journey.

"Well, it was the best."
Mr. Brancisco says,
"Best freakin' time of life, my friend. Got exhausted as hell though...I doubt that I would ever want to go back."





7.28.12
Scoop Brancisco Shows Stuff at FAX exhibition

It may be questionable to define it as 'news' by now, but Scoop Brancisco has showed some stuff at FAX group exhibition. YEAH!
FAX group exhibition is a traveling exhibition that is currently held in multiple different locations.

Selected artists from all over the world send their works over fax machine during the exhibition period.
In other words, it is a growing exhibition which will have more art works as the exhibition holds.

It was believed that the exhibition was held between February 26th to April 5th in University of Hawaii, Manoa.

If you were in Hawaii during the period, you would have had a good chance to see the exhibition.
It may be a bit late, but you should definitely go to Hawaii now!

"Well, it's almost August already. Don't you think...it's a bit too late for announcement...?'「
Mr. Brancisco says,
"I mean, how can you present THIS as 'news'? We should call this 'olds', instead!!"」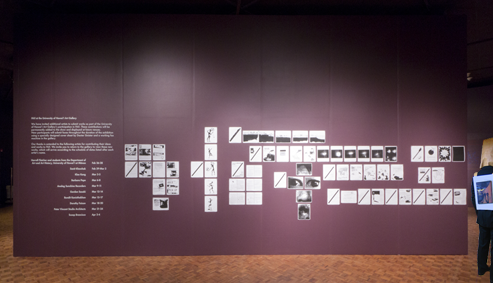 3.5.12
Scoop Brancisco's Solar Battery Fully Charged

Everybody sets & desires for his/her own sun.
Scoop Brancisco's solar battery has been fully charged.
"I believe I can carry on, at least for another month," Mr. Brancisco says.

"Summer shines because of winter. Spring is not bad either."
Winter, spring, summer, and the forth one is...

"I do not care much about autumn though," Mr. Brancisco states,
"I can't see myself enjoying the fall."
Summer is still far away, but we have to manage to survive somehow by using the energy effectively.
Many problems will be solved when summer finally arrives.





1.14.12
Scoop Brancisco Adds Update Info Page



The term 'everlasting' is beautiful.
One is easily attracted by its supernatural sound.
The reality, however, is different.
Everything has beginning and ending.
Everything cannot help but change as time goes by.
Today appears to be similar to yesterday, but they are still significantly different.
People, nature, and universe change everyday, slowly and surely.
Perhaps I should use the term 'evolving' instead of 'changing'.
Science, medical science, fashion, music, flavor, language…as the list goes on and on, human beings are constantly looking for something new.
That is natural.
One shall be willing to constantly grow, progress, and improve.
One cannot be bound by tradition forever.
One cannot negate the evolution of human or, more drastically, the great great evolutionary biology.
The acts of discovering something new and making constant changes is inevitable.
The world of art is not an exception.
I disagree with the saying: "Everything has been done." or "There is nothing more new to be done."
I believe there are still tons of fresh discoveries outside the box.
One just has to think outside of the box.
Having the idea in mind, I am adding the 'Update Info' page in this website.
Now that it is much easier to see what has been updated, I would say that it marks a tremendous evolution for scoopbrancis.com.

However, what I long for, still, is something 'everlasting'…the impossibility of it makes it appear awfully fascinating.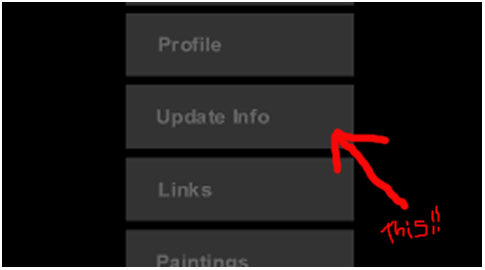 12.30.11
Scoop Brancisco Announces The New Mascot Character for "Kimagure"



Scoop Brancisco has finally announced the new mascot character for Kimagure.

"It wasn't easy," says Mr. Brancisco, "We had so many great entries, but we could only select one...which was extremely tough."

The name is "RA: Kimaguren" (RA=Rare Animal).

Congratulations to F.M!! 2nd and 3rd winners...you guys almost made it!! Their works can be checked at here.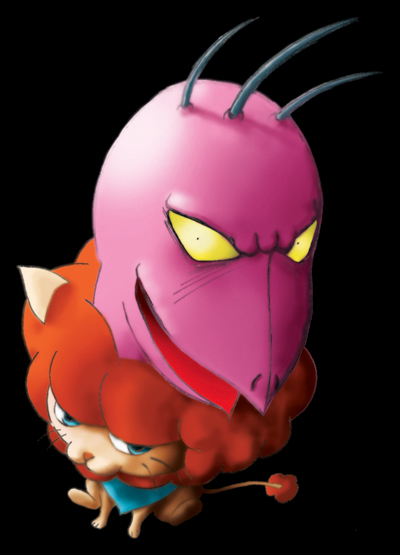 09.23.11
Scoop Brancisco Opens Dining Place "Kimagure"



Scoop Brancisco has finally opened up Dining Place "Kimagure" on June, 2011.
Yes yes, it's already September, I know.
Life sometimes passes as fast as...you know. But, hey, it's better late than never, yea?

You can check the details about the dining place at here.

※The actual appearance of the restaurant may slightly differ from the image below.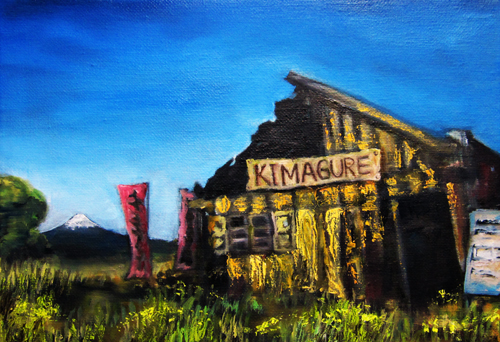 09.14.11
Scoop Brancisco Performs「Life Goes On」



Scoop Brancisco performs aspara...I mean, 「Life Goes On 2011' 〜Come Back Home〜」.

The music video can be seen at here.

"I am really grateful to youtube. Truly grateful...that's the only word that comes out to my mind..." Mr. Brancisco says.

「Life Goes On 2011' 〜Come Back Home〜」is currently used as the official English theme song for Dining Place Kimagure.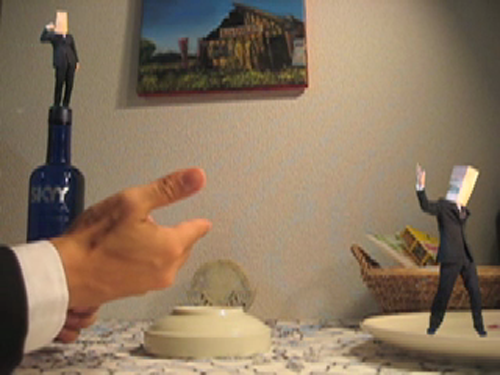 7.24.11
Scoop Brancisco Creates Bacon-Wrapped Asparagus



Scoop Brancisco has created Bacon-Wrapped Asparagus...is this really something that needs to be treated as 'NEWS'?

"I don't know" Mr. Brancisco says, "It's about Bacon-Wrapped Asparagus. Yes, there was a conflict within myself whether or not I should introduce it as real 'cooking'. Here is the details of the conflict. Or read this...or that."

They all jumps to the same page.

He just wanted to write herethisandthat, didn't he?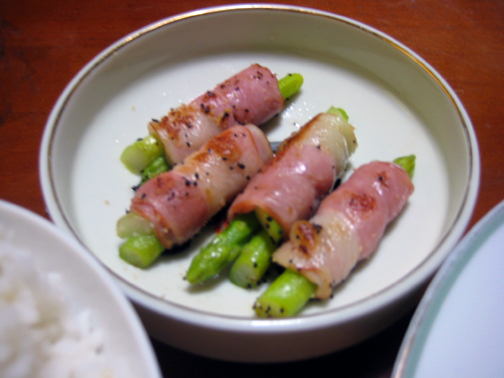 7.23.11
Scoop Brancisco Creates Keema Curry



Scoop Brancisco has created Keema Curry...is this really something that needs to be treated as 'NEWS'?

"Without a question," Mr. Brancisco says, "To be honest, I was totally shocked. The image of curry that I had in my mind...it was turned upside down. I'm not trying to exaggerate or anything...but it was like revolution. It was...as if I had finally found some sort of 'perfection' during my long long journey of cooking road."

By saying that he has found 'perfection', does it mean that the end is near? It has been quite a while since Mr. Brancisco started introducing his clumsy cooking dishes in his site, which absolutely no one on earth is really looking forward to seeing, really. He should start introducing his paintings, sculptures, or videos again, just like the old days. That sounds slightly better.

"Cooking always takes me to different scenery, and I mean ALWAYS. The journey is long, my friend. No matter how much I suffer and struggle, I can keep walking, and when I am hungry, I can eat again. I shall live tomorrow."